 ---
animation and design portfolio
About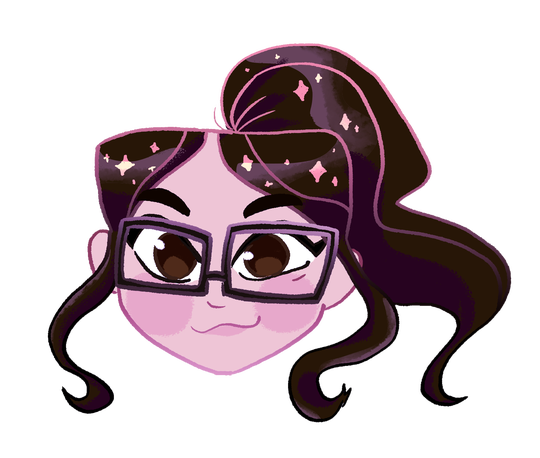 I'm Kasandra! I'm an animator and recent graduate of Otis College of Art and Design! I love designing characters, creating backdrops, storytelling, and rambling about Neon Genesis Evangelion. Of course, I animate (2D and 3D!) as well.

During my student career, I have cultivated my artistic and animation techniques to the professional level (but, obviously, still 100% learning new things as I work). I have also worked extensively in groups and am familiar with team building and dynamics.

So far, I can:
🌟Make storyboards through Storyboard Pro.
🌟Create a style guide for characters.
🌟Animate a complete scene in Maya.
🌟Use Maya or Cinema4D to model simple backgrounds.
🌟Use Photoshop to digitally paint and animate GIFs.
🌟Create a presentation using the Microsoft Office programs.

If any of that sounds useful to you, feel free to contact me!
Contact
I'm always active on social media! Feel free to contact me on any of the sites below.
Or, if e-mail is more your style 👉
I only give out my phone number via DM or e-mail!
A gallery of my most recent design work. Ranges from character design to story art.
This project is a semester long redesign of Alice in Wonderland. We began from silhouettes to the finished character to story art.
This next project started from a randomized set of runes assigned to a group, and we were tasked to create characters and the world based on this. I designed the characters and Bobbie Princette was in charge of colors.
The following are from miscellaneous assignments.
The following video is a short animatic for an assignment.
The professor passed the audio files to all the students and asked us to adapt the story in whichever way we wanted to.
The following video is a 3D animatic/blocking pass for a 30 second sequence.